AKT Token Lists on Bithumb Global Exchange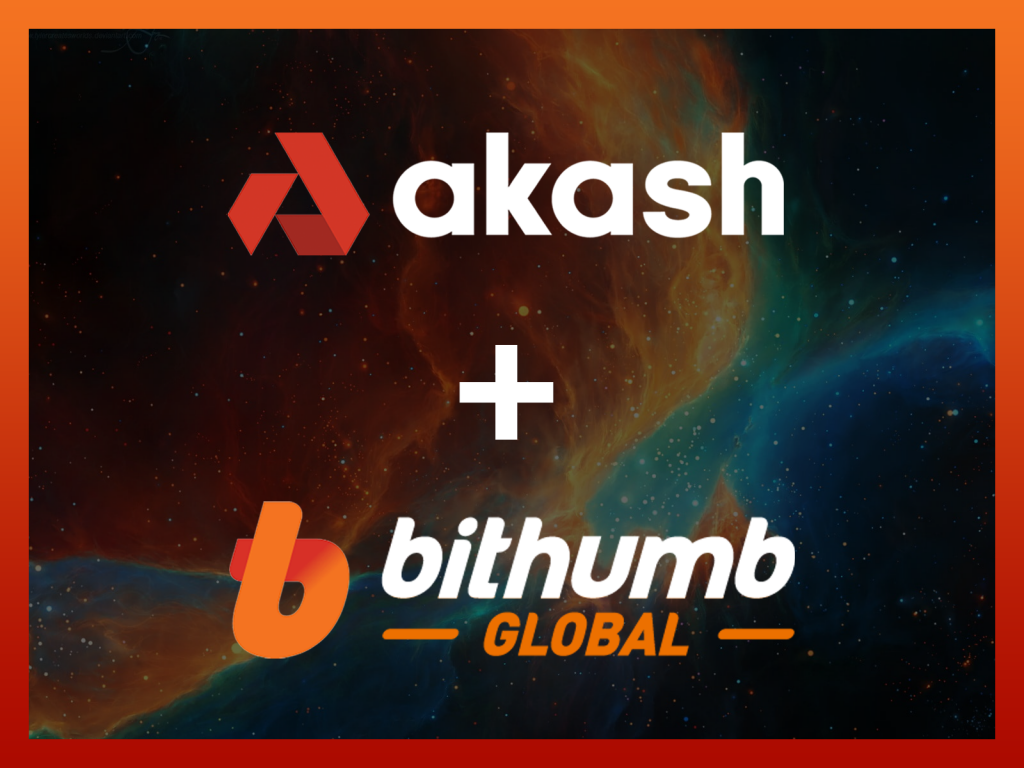 Happy New Year Akashians!

At the close of 2020, we successfully completed Phase 3 of The Akashian Challenge, our incentivized testnet, with 3600+ applications deployed and 460+ developers participating in our decentralized cloud.

The results of The Akashian Challenge Phase 3 testnet greatly exceeded our expectations, and provided validation that there is immense interest and demand from developers around the world for Akash DeCloud, the world's first decentralized cloud, and the first viable alternative to centralized cloud service providers.

As we enter 2021, our first priority will be launching Mainnet 2, the materialization of our DeCloud. Mainnet 2 will integrate the learnings from Phase 3 and enable users to participate in DeCloud, the world's first decentralized cloud computing marketplace.

Our team will also be focused on improving the developer experience, which includes tooling and support.

Later in 2021, we'll be launching the first production run of our Supermini portable supercomputers, which sold out in pre-sale within 3 weeks.

As we've accelerated our milestones and expanded globally, we've continued to focus on expanding liquidity for AKT to support our growth, and to meet increasing demand for access to AKT. AKT is the utility token powering the world's first DeCloud for DeFi and high growth organizations.

Today, we're excited to announce that even more Akashians around the world will be able to access AKT through our upcoming January 12, 2021 listing on Bithumb Global, a leading cryptocurrency exchange. 

Bithumb Global will be our third exchange listing after BitMax and BitMart.

We're thrilled that we can offer even more people around the world access to AKT, and accelerate our global community.
Key Dates for AKT Listing on Bithumb Global
_____
Following are key dates for the listing:

Deposits will be available on Jan 11, 2021 at 11:00 (UTC+8)
Trading will be available on Jan 12, 2021 at 8:00 (UTC+8)
Trading Pair: AKT/USDT
Learn More About Akash Network and AKT
_____
You can find out more details about the listing on Bithumb Global's website, and about Akash Token (AKT) and AKT's generous 51% APR staking rewards on our Token page.



Don't Miss the Latest News!
_____
Join our Telegram for the latest news, giveaways, and invites to special events!