AKT Token Now on BitMart Exchange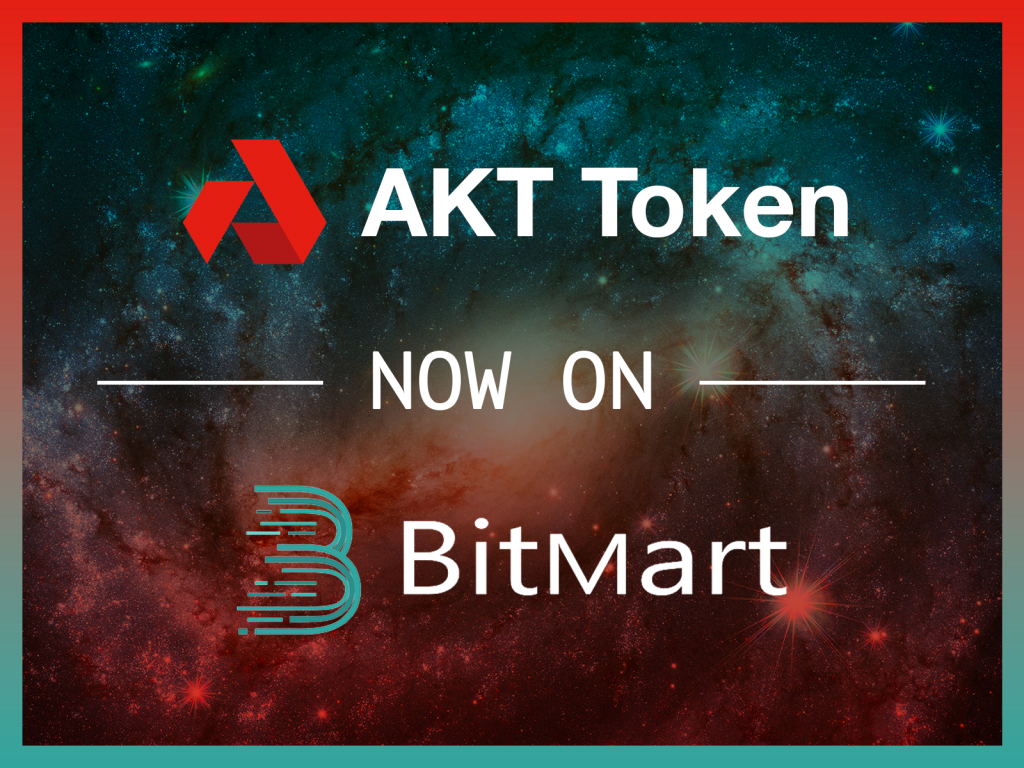 We're excited to announce that starting today, AKT Token is available on BitMart, a premier global digital asset platform and ranked among the top crypto exchanges on CoinMarketCap!

As the first Akash exchange partner to enable residents of the United States to access AKT, BitMart enables more Akashians around the world access to AKT, and to AKT staking rewards.

AKT is the utility token powering the world's first DeCloud for DeFi, decentralized organizations, and high growth companies around the world. In addition to AKT's generous 51% - 54% APR staking rewards, AKT has a record-setting 87.3% bonding ratio, the highest ever for a Cosmos SDK-based chain.

Our team has continued to achieve key milestones accelerating our vision for the world's first decentralized cloud.

In September 2020, we secured our network with the launch of Mainnet 1 with 64 validators. Through an initial exchange offering on BitMax in October, we achieved liquidity for Akash Token (AKT).

Last Monday, November 30th, we launched Week 1 of our two-week incentivized testnet, Phase 3 of The Akashian Challenge, and to date, we have 249 participants, 100 active validators, and 834 successful application deployments on the world's first decentralized cloud, including Serum DEX UI, the first instance a major DeFi project is hosted on the DeCloud.

As we've continued to grow our global community and demand for AKT has increased, our team will continue to focus on expanding liquidity and access to AKT.

We look forward to sharing more with you in the coming months.
Key Dates for AKT Listing on BitMart
_____
Following are key dates for the listing:

Deposit feature: 12/6/2020, 10:00 AM (EST)
Trade feature: 12/7/2020, 10:00 AM (EST)
Withdrawal feature: 12/8/2020, 2:00 PM (EST)
Buy AKT Token on BitMart Now
_____
Starting today, you can buy AKT on BitMart. Visit our AKT Token site to learn more about Akash Token (AKT) and find out how you can earn AKT's generous 51% - 54% APR staking rewards.
Don't Miss the Latest News!
_____
Join our Telegram for the latest news, giveaways, and invites to special events!